Over the past little while, I've divided up Lynn Coady's The Antagonist into three sections and done a little blog post on each of them using three different lenses: Reader Response, Archetypal, and Feminist.
I'll be honest, I think the Archetypal lens provided the least insight for me. It didn't interest me nearly as much as the other two did. While the Feminist lens is right up my alley, my favourite is pretty clear: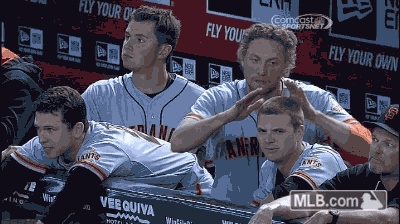 Reader Response!
I have nothing against the other lenses, I think that they're both fine except that the Reader Response really fits because it's essentially what I personally take away from the text, and I think that the other lenses kind of bleed into that. My thoughts tend to be very jumbled and all over the place, so just being able to rant about literally everything on my mind no matter how weird it happens to be is incredibly helpful. I definitely thought the most during it because I have opinions on literally everything. It's very easy for me to relate the characters and events in the book to other topics because my mind just constantly jumps from place to place. It was easy for me to connect with Rank and analyze his relationship with his father after seeing that he used the "… tactic from long ago and far away. Gord switches tracks — shifts with stomach-turning swiftness from wrath to bewilderment. Who, me? Loveable old Dad, screaming, making threats? You're mistaken, sir." (Coady 97)
I can talk about how I think that Coady did a good job portraying how hard it is to break away from Catholicism. I could talk about how effective it was to keep me (aka the audience) on edge by jumping back and forth from the past to the present and denying us knowledge of what Rank even did to get a place in Adam's book in the first place. I could talk about how much I loved that the Deed™ is left intentionally vague only to have the horrible, gut-wrenching reality sink in later. Or, I could just ramble on about how much I loved the final quote:
"Let me just stop right there and tell you I am sorry for it all–for offering it up to you, of all people, all that gore and grief. I am heartily sorry for having offended you, as we say in the confessional–the good old Catholic penalty box. Whatever it was I did to you that night, that morning (we both know I did something; I struck a match; I flicked a switch), I'm sorry.
And thank you for not putting it in your book.
And fuck you for not putting it in your book.
Your friend,
Gordon Rankin" (Coady 376)
As much as I love analyzing a text based on gender or literary archetypes, in the end there's a (somewhat selfish) love for just being able to state my opinion for a piece of art that I loved, and I would say that Coady's novel is no less than that.
This is Katie, signing off.